Keeping your sleep machine clean and fresh is vital for a better night's rest and your sleep therapy. To keep your CPAP machine in perfect working condition, you need to clean your CPAP mask, tube, and other accessories on time since germs and bacteria are easy to grow inside the machine's parts, which may lead to some common CPAP side effects.
Of course, you could clean them all with water and soap or some cotton wipes made for CPAP machines. Or you could also consider CPAP cleaners which are designed for sleep apnea machines.
We know there are many CPAP cleaners on the market, and it's hard to make a choice sometimes. So we designed the following chart and compared some key points when you're shopping. Look at the details and features of available CPAP cleaners and find the best cleaning types of equipment to maintain your CPAP mask, CPAP tubing and keep them bacteria-free.
Most Popular CPAP Cleaners
Brand
Soclean
VirtuClean
Sleep8
Clean Zone
LEEL
Clyn
Size
8.75×6.4
4.5×1.7
6.25×4.5
2.5×4.5
4.7×1.95
4.3 x2.2
Weight
5.6lbs
0.45lbs
0.6lbs
0.5 lb
0.5 lb
0.5 lb
Power
Plugs into wall
Rechargeable
battery
Rechargeable
battery
Rechargeable
battery
Rechargeable
battery
Rechargeable
battery
Noise
Loud
Quiet
Quiet
Quiet
Quiet
Quiet
LCD Screen
Yes
Yes
Yes
No
Yes
Yes
Cleaning technology
Yes
No
No
No
Optional
Optional
Time for cleaning cycle
2 Hours
35 Mins
60 Mins
35Mins
20/30 Mins
20/30 Mins
Cleaning cycles per charge
–
4-6
4-6
4-6
8-12
8-12
What we recommend?
The best-priced and most cost-effective CPAP cleaner is LEEL CPAP Cleaner Machine
LEEL new CPAP cleaner set combines all the advantages of the available CPAP cleaners on the market. We also increased the battery life and added a clear LCD screen to check the time and battery efficiency. The same cleaning technology is used as Soclean, but more compact and easy to travel.
Sleek and packable
Quiet
Easy-to-use
LCD screen display
8-12 cleaning cycles per charge
Leaves CPAP equipment smelling fresh
Free carbon filter set
Battery operated
No adapters needed
3rd party Lab tested technology
Automatic shut-off
30-day money-back guarantee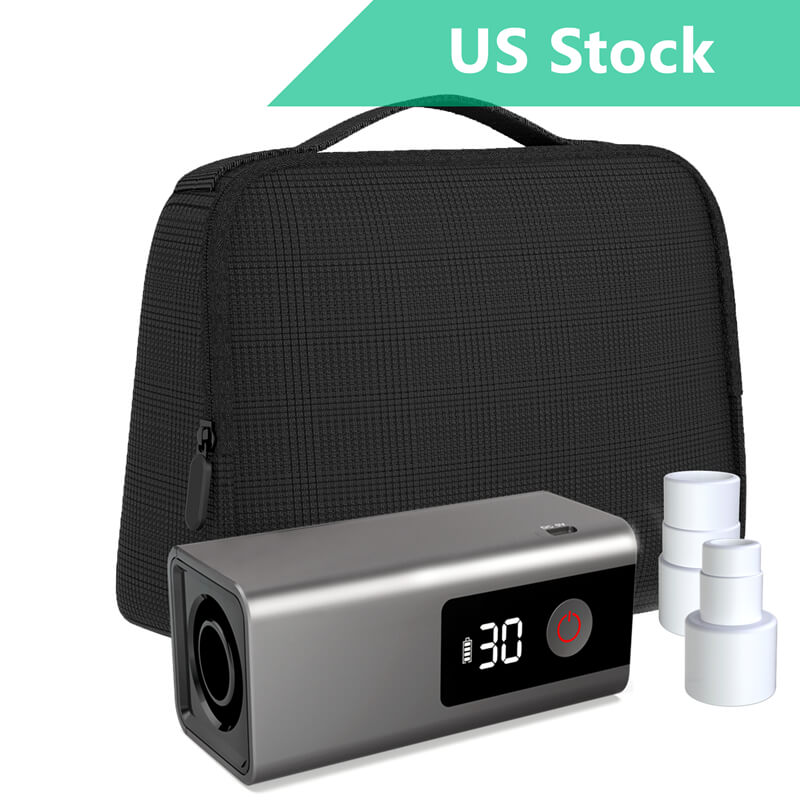 What customers say about lEEL CPAP Cleaner?
"It's easy to hook up. One of the first things I do in the morning. I ordered the heated hose adapter with it and made it so much easier. I believe I will try the filters with it next. Let you know what I think about them after I try them out."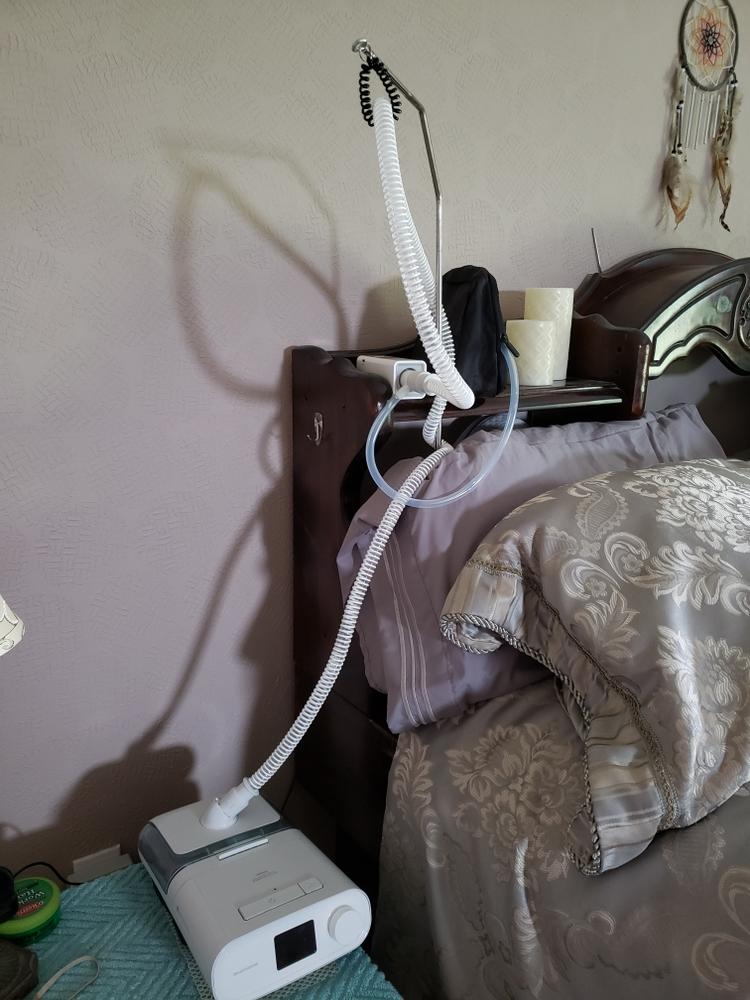 "I recently purchased the LEEL 03 Unit. So far, it's great. Cleans great and there's little to no odor after in the mask after cleaning. Recommend you purchase the T adapter with it so you can clean your CPAP machine and mask at the same time. See photos. Measurements included in first two pics. In third pic the T adapter is being used. The small hose fits in bag (included) where you put and clean mask. The other opening of the fitting is where the CPAP hose from the CPAP machine attaches."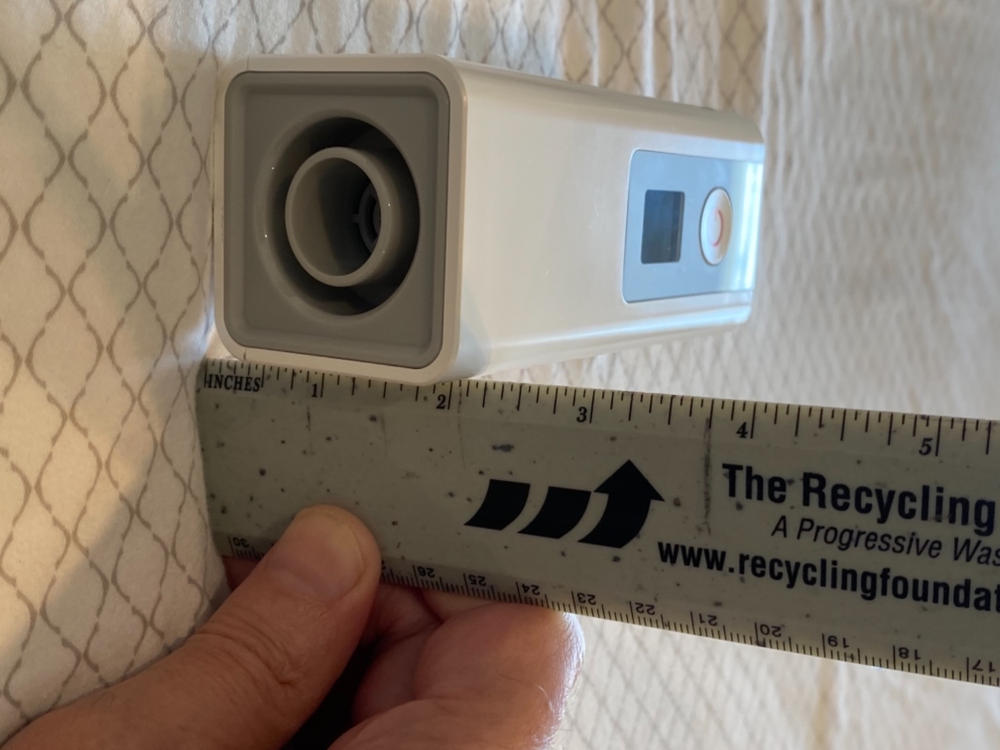 "I clean my CPAP every morning by just #1 spraying alcohol on the nose pads of my CPAP then put it in my machine and then start it up and leave it all day then at night before bed I take it out and use it, no smell, other than a clean sensation. I really like it and this is my second machine. I will be buying it again when I need it."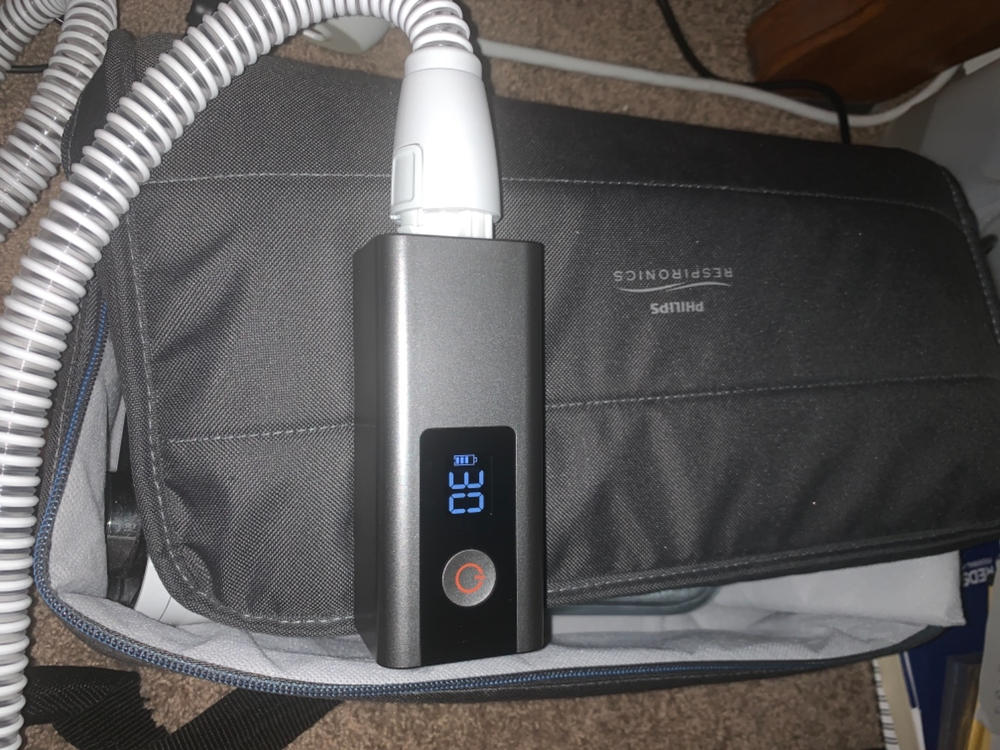 Is ozone still safe for my CPAP machine?
Nowadays, Philip recalled some models of their sleep machines and some customers may worry about that ozone will affect the CPAP machine conditions.
"Actually when Philips announced the biggest cpap recall in history, they stated that the PE-PUR foam may degrade into particles which may enter the device's air pathway and be ingested or inhaled by the user, and the foam may off-gas certain chemicals. The foam degradation may be exacerbated by use of unapproved cleaning methods, such as ozone, and high heat and high humidity environments may also contribute to foam degradation. It seemed like Philips were blaming their issues on the use of ozone cleaning devices! Then if it was ozone, all the other companies would be having problems as well which was not the case. It's VERY IMPORTANT to understand though that even without ozone or heat and humidity the foam is not good for your health. Lab testing performed for and by Philips have shown the foam releases volatile organic compounds above safe level from day 1. Once the foam starts to break down it also releases other toxic and carcinogenic chemicals."
So if you still use the Philip dreamstation, we recommend you remove the foam inside the machine, and this will not affect the use and you will feel better without the foam.