Why do we need to clean the CPAP?
Cleaning the CPAP equipment regularly is critical to ensuring safe and effective sleep therapy. A dirty CPAP may cause some possible infections.
An infection can become serious if not treated. Watch for signs of an infection, including:
Increased mucous
Coughing
Fever
Shortness of breath
Fatigue

Make sure you are cleaning your CPAP mask frequently and properly.
Introducing Clyn CPAP Cleaner
Clyn CPAP cleaning device is the best option for eliminating germs, bacteria, viruses, and other pathogens from your CPAP machine.
Clyn CPAP cleaner makes the cleaning process easy so that you can save both time and money.

What makes Clyn stand out?
🔥Safely controlled activated oxygen disinfection: The Clyn CPAP cleaning machine uses safe, activated oxygen to sanitize and disinfect your CPAP machine, mask and tubing thoroughly. Clyn kills bacteria, germs, and other pathogens safely and naturally with no water or harmful chemicals;

Note: The ozone disinfection technology is widely used in the medical and water treatment industries. Clyn will not void your CPAP warranty.

🔥Easy set up in under 1 minute: Put the CPAP mask, hose, and water tank into the bag, and then press the start button. The Clyn will start the sanitizing automatically, and the cleaning cycle includes 20 minutes of activated oxygen and 10 minutes of fresh air blowing.
Just click and go away. Clyn will do the work quietly.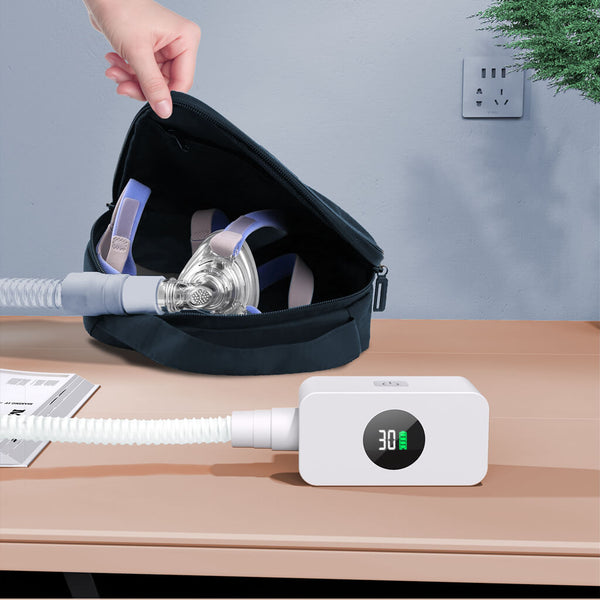 🔥Compatible with All CPAP/BiPAP Machines - Clyn comes with 2 CPAP hose connectors, which are compatible with all 15mm & 22mm CPAP tubings. 

🔥Portable & travel companion- Small in size, big in performance. Clyn is a palm-size CPAP cleaner, which is designed for home and travel use.
4.3 x2.2x1.6 inches, 7oz.
Best portable CPAP/BiPAP cleaner available on the market;
🔥Added Protection & Odor Eliminating-Sensitive to some smells and scents? We get your back. The Clyn CZ001 model is featured with an odor eliminating technology. 4 carbon filters are included to help eradicate the odor. No longer bothered by smells and enjoy fresh air safely and quickly. 

The machine also works great without the carbon filter.
🔥Rechargeable Li-ion battery & Fast charging technology: Most CPAP cleaners on the market provide about 4-6 cleaning cycles every full charge. Clyn offers 10-12 cleaning cycles per charge. Better battery, fast charging technology, and longer service time. Save your money and time with Clyn!

🔥Clean CPAP, mask, and tubing at the same time: The new Clyn CPAP cleaner set comes with a T-shaped adapter, enabling you to disinfect all accessories simultaneously. Save 50% cleaning time.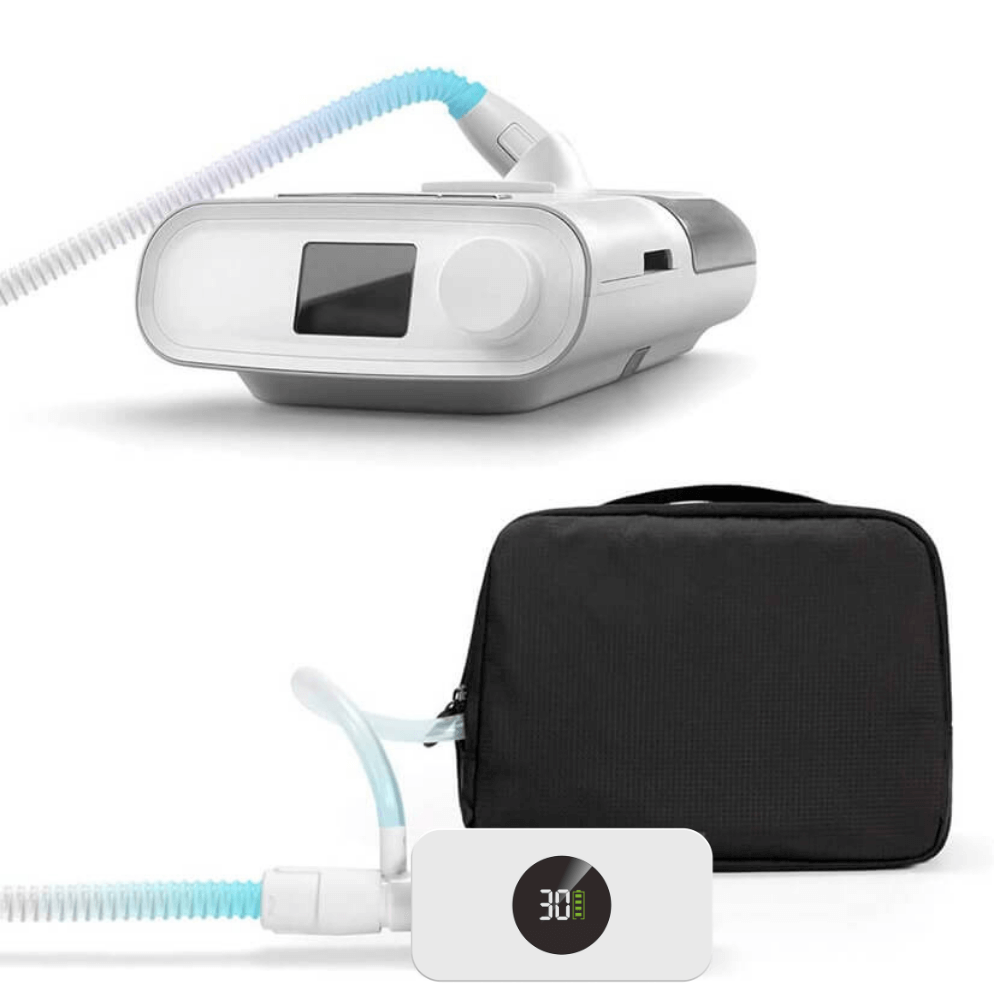 🔥Fast free shipping from local stores-Most packages are shipped from the US local warehouses. Your packages will be shipped out within 2 days and delivered within 5-7 working days. 24/7 online support.

Note: the delivery time depends on your shipping address and product status.
🔥Certified Safety: FCC certified and independently lab tested. Perfect gift for CPAP users.

To view the popular CPAP cleaners comparison chart, please click the following link:
Ozone CPAP Cleaner comparison table
What You Will Get?

Clyn CPAP cleaner x 1
Clyn Sanitizing Bag x 1
Clyn User Manual x 1
USB Charger Cable x 1

Power Plug x 1

Adapter & Connector x 2
Carbon Filter x 4

Why Choose Topcpapcleaner?
30 Days no-risk money-back guarantee

12 months free replacement policy
18 months parts manufacturer warranty
US local warehouse free shipping

Have questions about the product or service? Contact us now~
Do you need a prescription to purchase the Clyn CPAP cleaning machine?
No, Clyn CPAP Cleaner is a non-prescription PAP sanitizing system.
How many times can we use the Clyn CPAP sanitizer?
The machine can clean the mask and the hose in 30 minutes. It can last up to 8 such cleaning cycles in one charge. It has a powerful battery and is rechargeable.
Does the CPAP sanitizer require a voltage converter to work?
The Clyn portable CPAP sanitizer uses 120-240 Volts of voltage and will work everywhere. You will not require a voltage converter for this to work, and all you need to do is plug in the adapter.
Is the CPAP sanitizing system lab tested and approved?
The Clyn portable CPAP sanitizer system is independently lab tested and approved. It also has FDA registration. It is clinically proven that the sanitizer can remove 99.99% of all germs, bacteria, and pathogens from CPAP/ BIPAP equipment.
Is there any warranty on the sanitizer device?
Yes. Clyn offers a 18-month warranty on its Clyn CPAP cleaner and sanitizer review.
One-Click Ozone CPAP Cleane...


$89.99
Universal CPAP BiPAP Cleane...


$69.99